Description
nikon camera adapter TV adapter 1.0X 0.35X
microscope adapter is a camera adapter to connect CCD/CMOS camera or digital eyepiece to Nikon microscope trinocular port.
nikon camera adapter TV adapter 1.0X 0.35X
C-mount adapters are supplied with or without optics. The purpose of the optics is to match the c-mount adapter with the size of the sensor within the digital camera in order to maximize the field of view. standard 25.4 mm C-mount,C-Mount adapter is a part that connects a camera to microscope.
nikon camera adapter TV adapter 1.0X 0.35X
3.1 Convert the NIKON trinocular microscope phototube/head/port (have standard 38 mm(1.50 inch) outer diameter for the insertion end to phototube) to traditional C-Mount type(25.4 mm or 1 inch diameter with 32 threads per inch);
3.2 With different built-in reduction lens (1.2X,1X, 0.8X, 0.70X, 0.55X, 0.35X) for achieving better field of view from microscope trinocular head(suitable for 1", 2/3", 1/1.8", 1/2", 1/2.5", 1/3" or 1/4" inch CCD or CMOS sensor chips);
3.3 Can be installed in UIS trinocular tube such as : NIKON E100, E200, 50i, 55i, 80i, 90i, Ni series, Ti Series, SMZ800, SMZ1000, SMZ15000 biology microscopes and industrial microscopes;
3.4 Build of material: stainless steel material for the C-Mount end and spray-painted aluminum for the phototube end ;
3.5 Telecentric optics with low light deficiency;
3.6 Parfocal with different microscope objective lenses;
3.7 Diffraction limited MTF;
3.8 Aperture totally coupled with CFI microscope objective's exit pupil;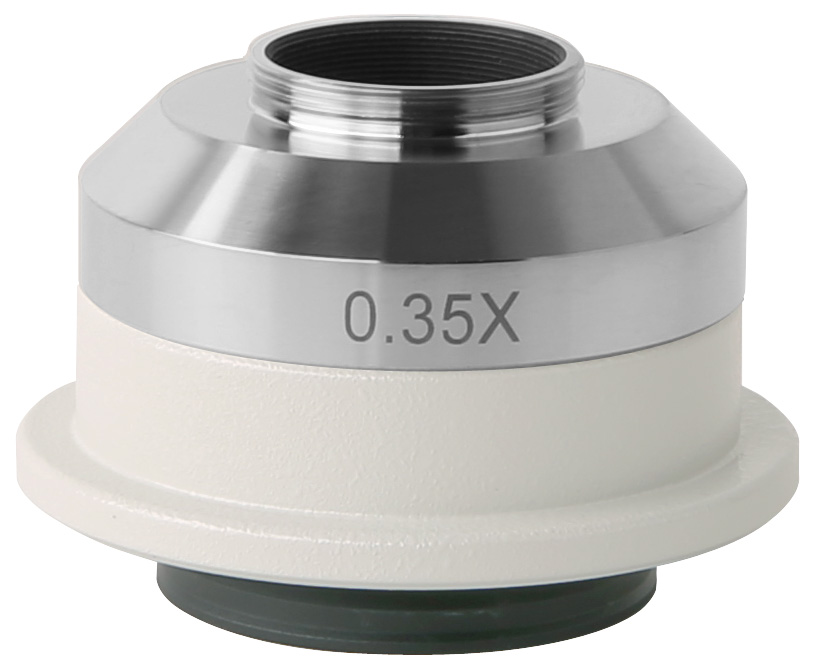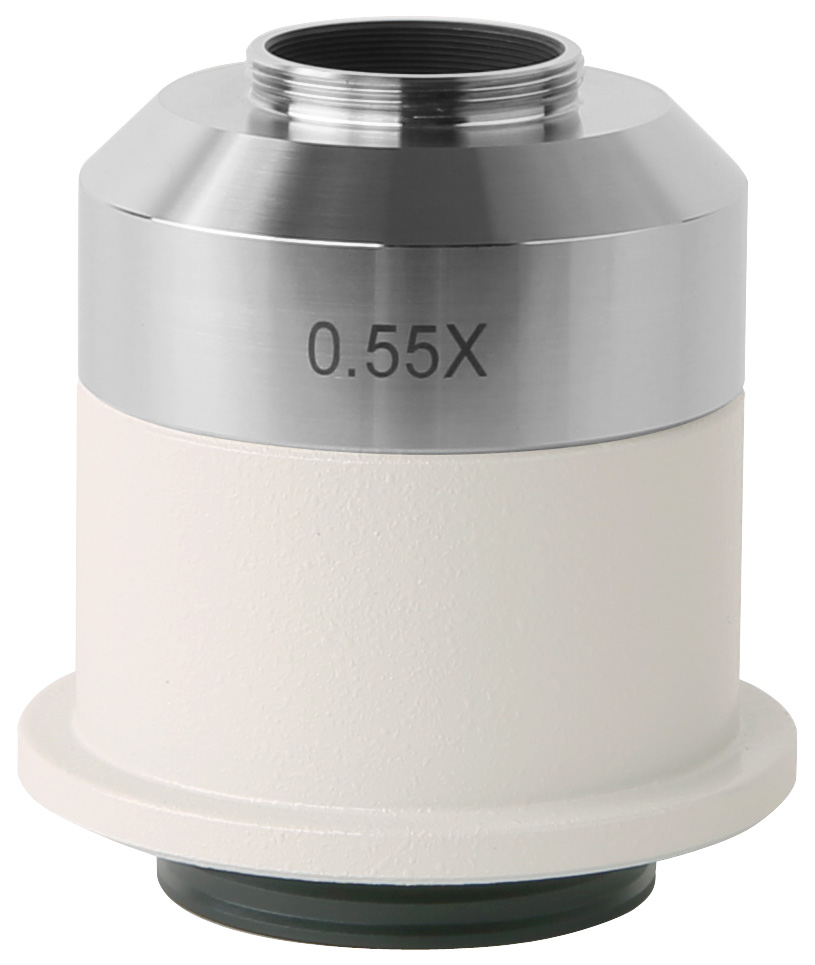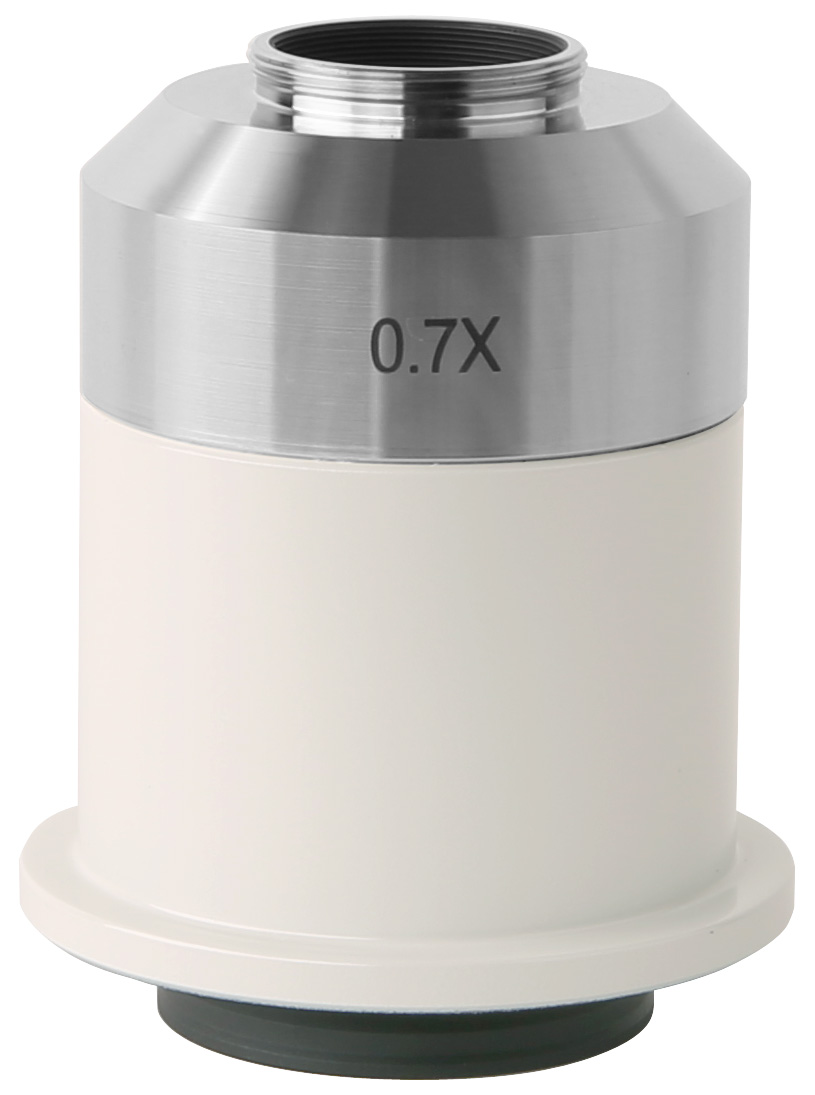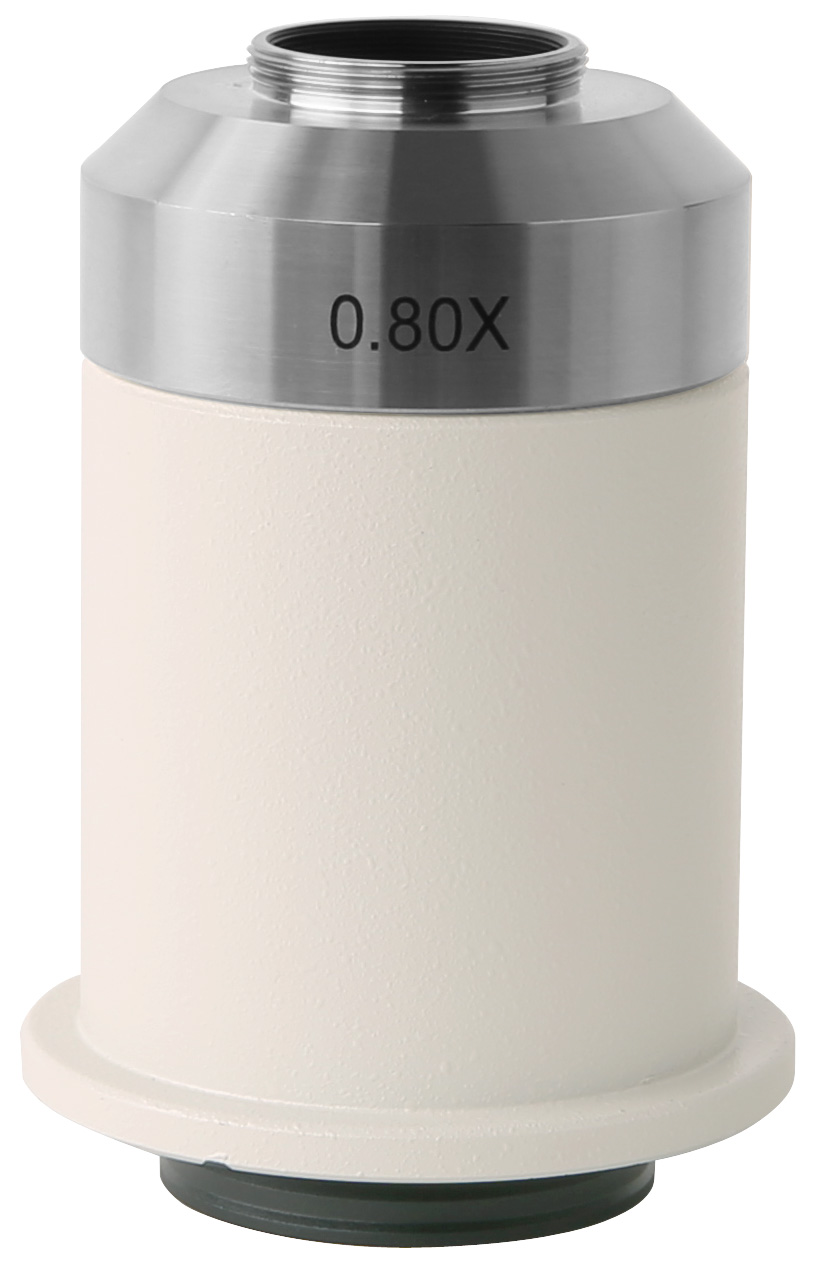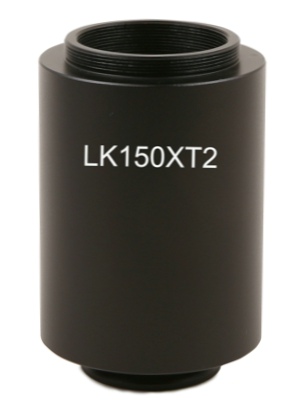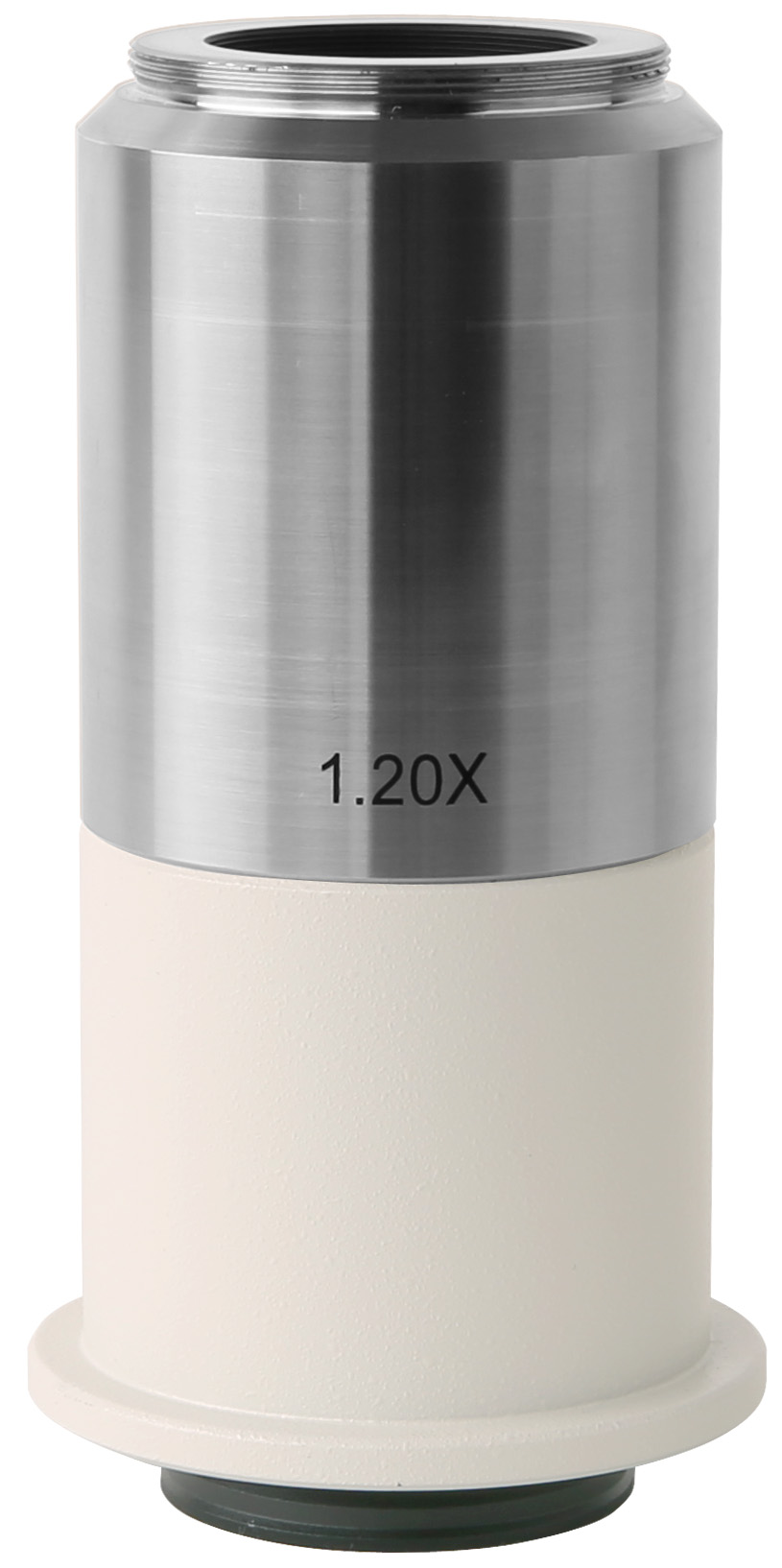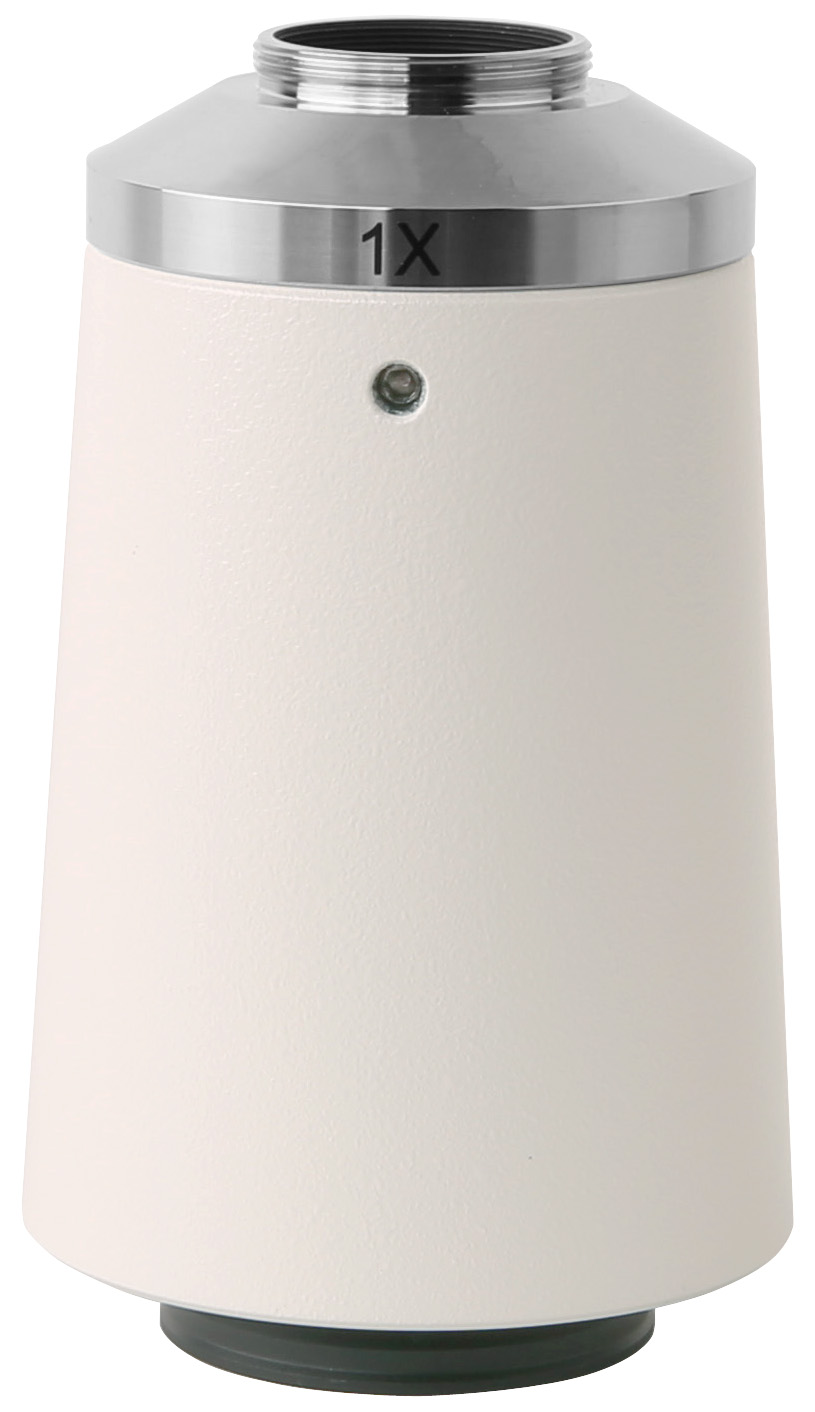 Hits: 5