Description
microscope led ring light 72mm observe instrument accessories
The led ring light with 72mm inner diameter,with 110-240v power adapter. With variable intensity intense and focused shadow-free illumination for stereo microscopes. high luminance and brightness adjustable, special design for stereo microscopes .Advantage: energy saving, brightness adjustable, shadow free illumination.
microscope led ring light 72mm
Large internal diameter 72MM,
Outside diameter 94MM
Power Input voltage: 90V-264V
Output voltage: DC12V
Power: 8W 144LED chips.
Microscope auxiliary light source
1.1  Ring LED microscope lighting with high brightness, long life, compact appearance, easy installation.
1.2 LED ring light brightness can be adjusted,  other optical microscope and instruments' the ideal source.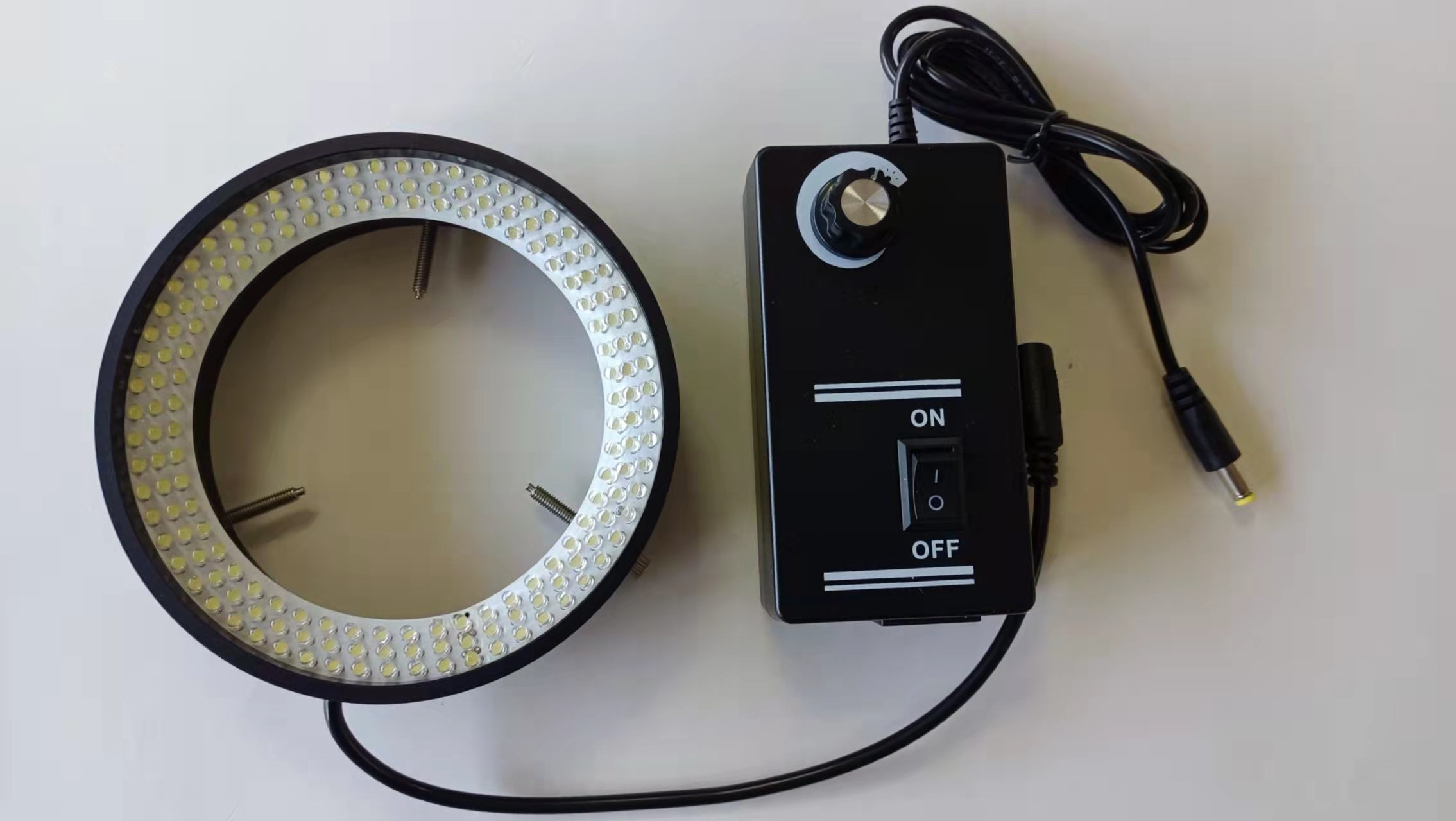 Hits: 209