Description
magnifying lamp inspection observation repair Articulated arm
magnifying lamp combined magnification and illumination.
Magnified led light adjusted the angle by extendable long arm and foldable, flexible swing arm.
suitable for close work: printed circuit board PCB inspection,phone repair.
Magnifying lamp inspection tool Features:
-Lens: optical glass lens 127mm
-Magnification: 3D5D8D diopter
-Structure: Full metal construction on body, lamp casing and clamping holder
-Arm: foldable 41CM*2(with clamp or casters base)
-Light source: LED
-Power input: 100V-240V
-Base: weighted base /clamp 5.5mm/universal Casters 60cm height.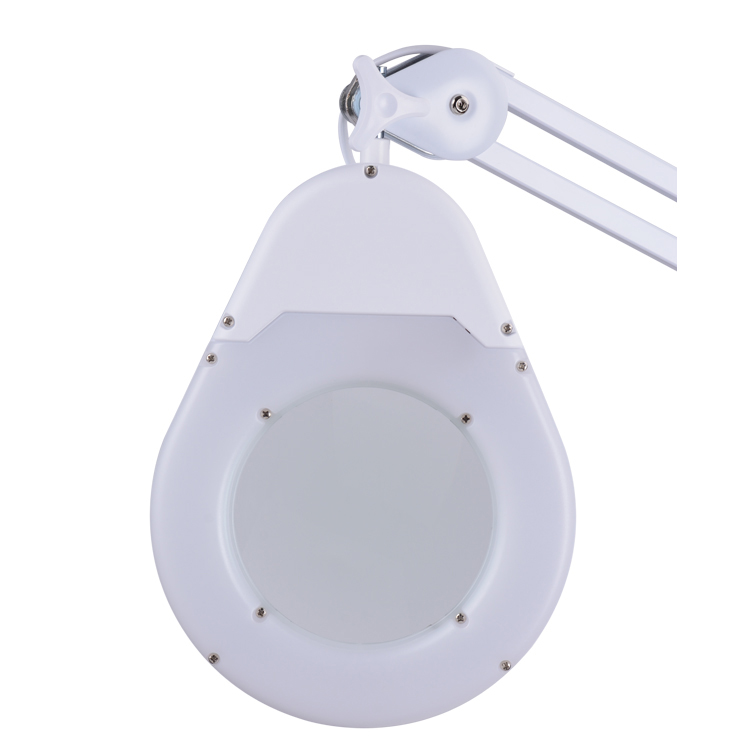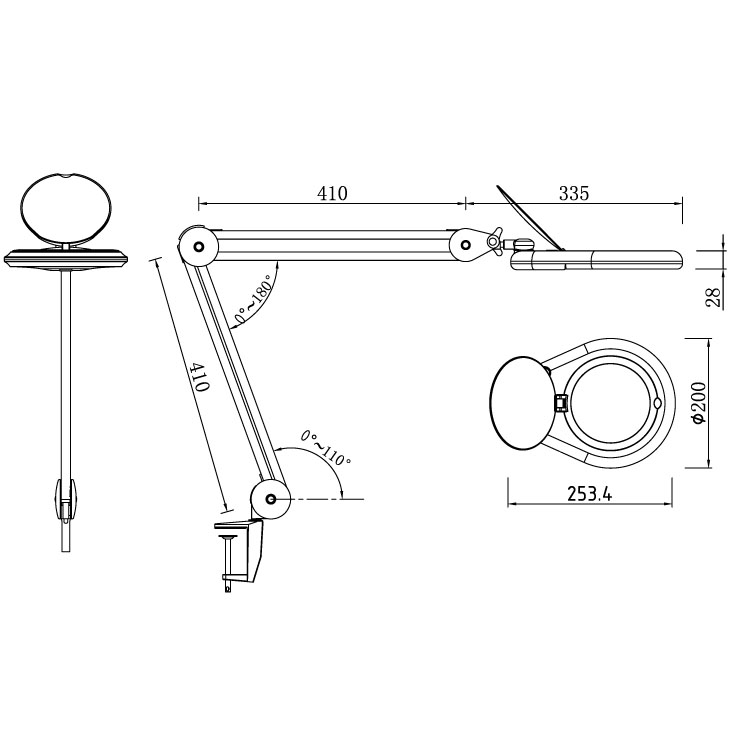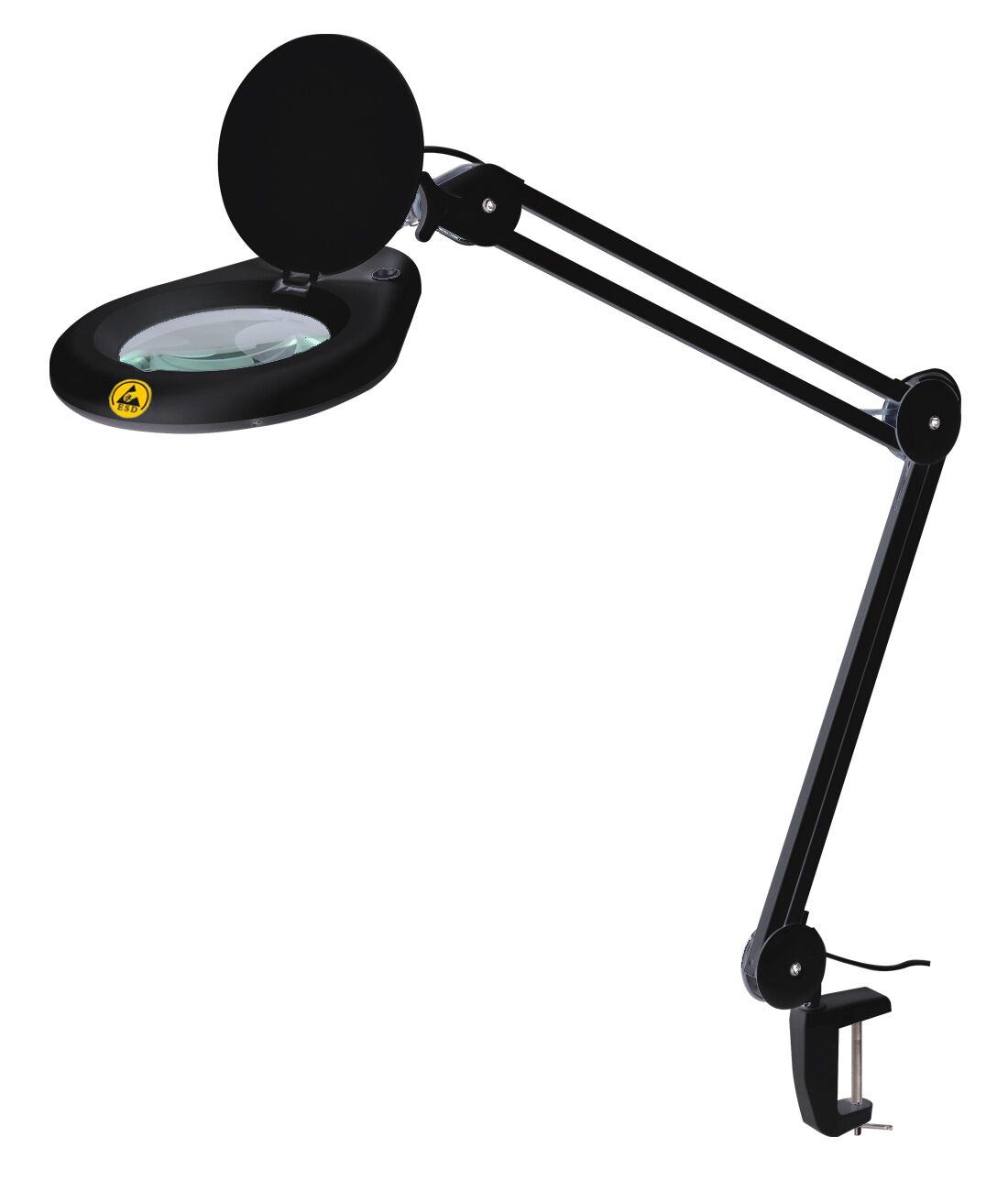 Magnifying lamp inspection tool application
1 suitable for circuit board inspection, processing, installation at electronics industry.
2 suitable for engraving, fine operation and observation.
3 suitable for simple surgical operation. Enlarge the lighting for beautician and medical staff.
What type of light bulb should I go with?
Magnifying lamps typically use one of three different types of bulbs: LED, fluorescent, or halogen.
5.1 LED light bulbs: LEDs are the most common. LED bulbs are long-lasting, use little power, and won't heat up as much as other bulb types.
They also generally put out less light than other types.
5.2 Fluorescent light bulbs: While not as long-lasting as LEDs,
fluorescent light bulbs put out what is generally considered to be a more natural light. The light produced by fluorescent bulbs tends to be cool and shadowless.
5.3 Halogen light bulbs: While the least common of the three, halogens can put out a warmer light than other bulbs.
They also heat up more quickly than other bulb types.
magnifying lamp inspection observation repair magnifier lamp.


magnifying lamp articulated arm
Hits: 218