Description
magnifier lamp 5inch 127mm lens observe inspection magnifying lamp adjust lightness
magnifying lamp combined magnification and illumination,
the magnification selected according to different requirements,
the lighting angle adjusted by extendable long arm and foldable,
flexible swing arm.
suitable for close work: circuit board inspection, engraving and observation, electronic industry.
Magnifier lamp 5inch 127mm lens Features:
-Lens: optical glass lens (127*127mm)
-Magnification: 3 /5 /8 diopter
-Structure: Full metal construction on body, lamp casing and clamping holder
-Arm: foldable 41CM*2(with clamp or casters base)
-Light source: LED
-Power input: 100V-240V
-Base: weighted base /clamp 5.5mm/universal Casters 60cm height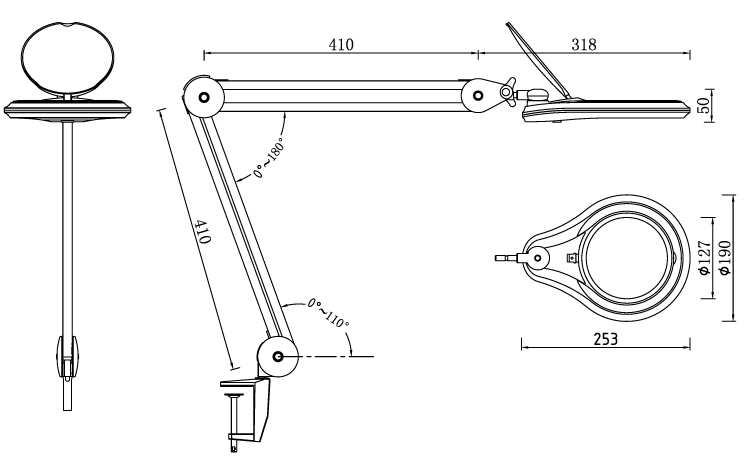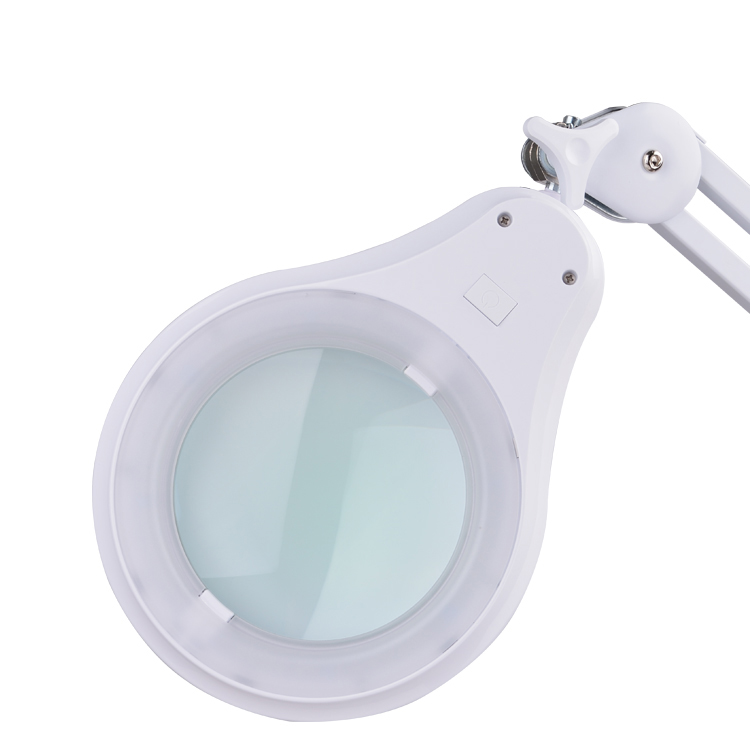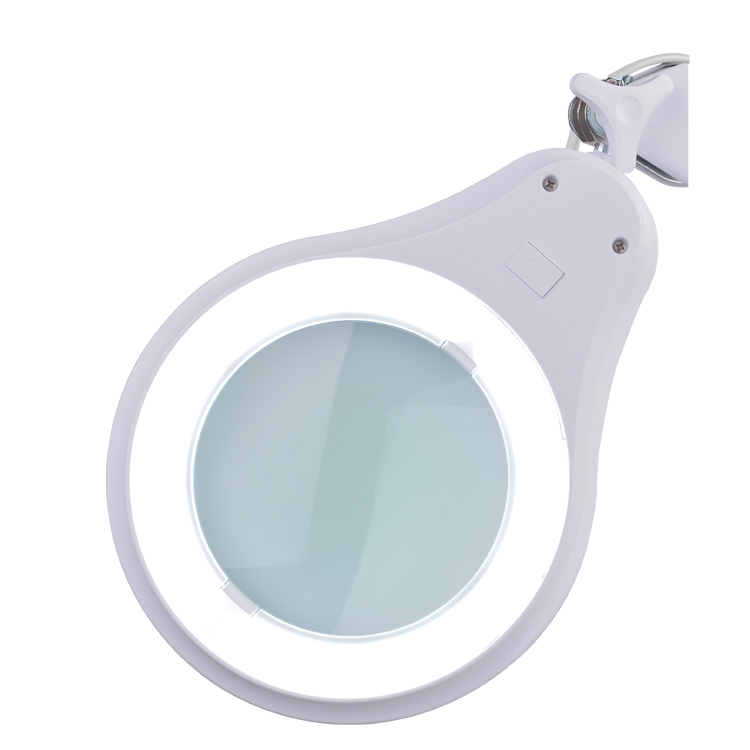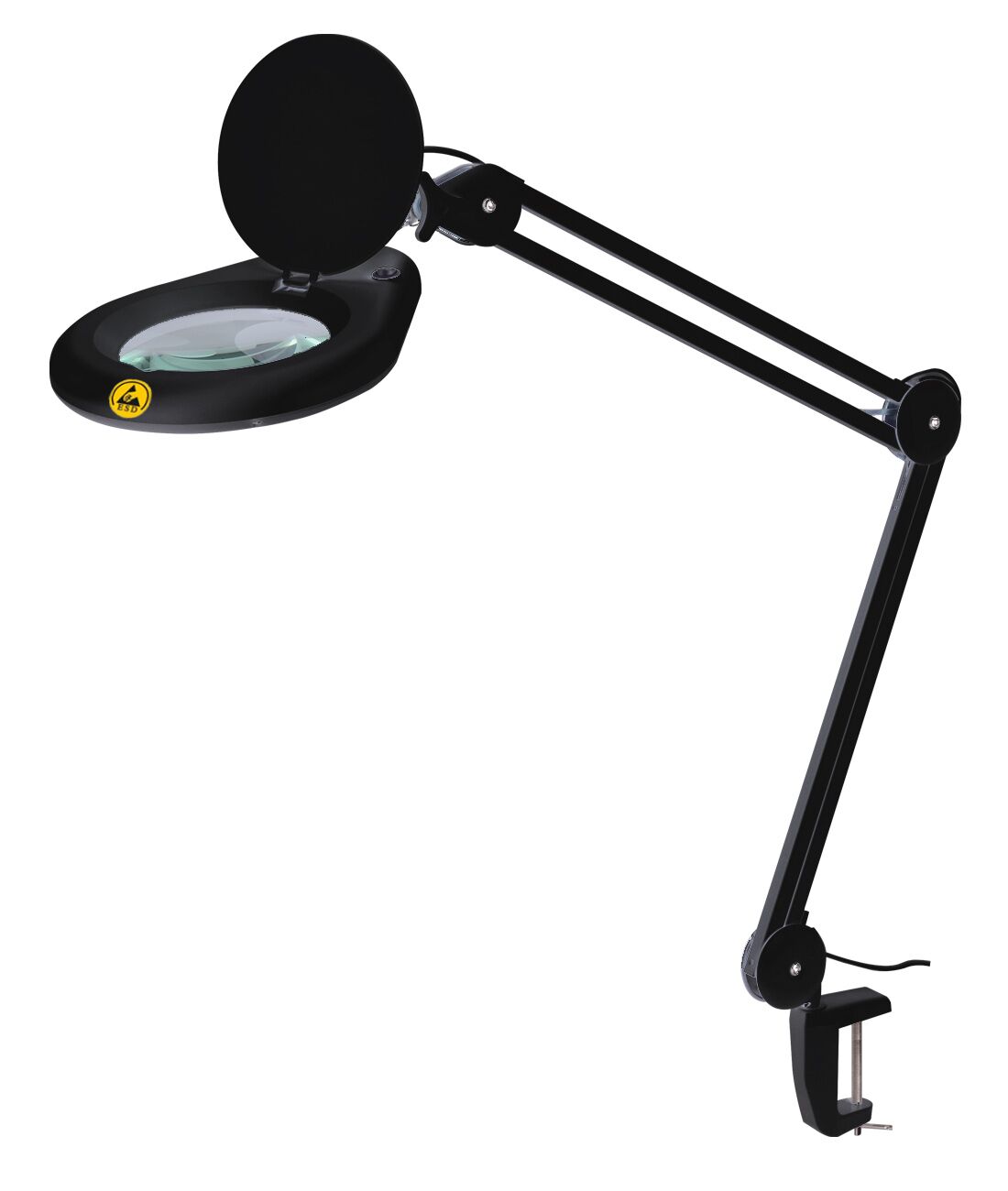 Magnifier lamp 5inch 127mm lens Featrues:
3D5D8D Diopter Magnification
5inch6inch7inch Clear and illuminating magnifying lens with protective cover
The lens head can rotate left and right with 360 degrees and flip up and down 180 degrees
Soft cool bulb for natural color and shadow-free magnification
Power on and off switch
Articulated arm ,no visible springs, Hydraulic look
Conveniently adjustable height and arm for magnification in any position
Available body color in Black and White.
Magnifying lamp 5inch 127mm lens application
1 suitable for circuit board inspection.
2 suitable for engraving, fine operation and observation.
3 suitable for simple surgical operation. Enlarge the lighting for beautician and medical staff.
4. circuit board test, stamp collector, infirmary, beauty parlor, reader, amateur, engineer.
magnifier  lamp, magnifiying lamp G clamp.

magnifying lamp ajust lightness
Hits: 261