Description
machine vision cameras industrial camera
Machine vision cameras are an advanced type of imaging devices that can help machines and humans visualize three-dimensional objects. They are often used in robotics and industrial applications for tasks such as inspection, assembly, automation and 3D rendering. Most machine vision cameras use a combination of optics and image processing to capture data about the object in view.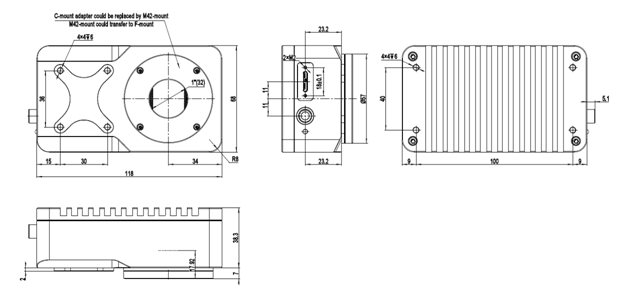 What's the difference between computer vision and machine vision?
Both machine vision and computer vision systems use a camera or cameras to capture video images or streams that they then process and analyze for automated decision-making.
The primary difference between the systems is the depth of data processing each system does. Machine vision uses programmable logic controllers to quickly process and analyze images to make simple decisions, while computer vision uses PC-based processors for more robust image processing, making it a better fit for identifying and predicting trends or analyzing a greater number of variables.
machine vision cameras industrial camera specification

Hits: 4