Description
395nm UV lightness microscope led light 400nm ultraviolet microscope lighting inspection purpose
The LED brightness is adjustable.equipped with three screws in the interface port to connect microscope objectives of different diameters. lightness uv ultraviolet.
UV lightness microscope led light ultraviolet illumintor for microscope specification
Wattage: 8W.
Input voltage: AC85-265V.
Color temperature: 395nm.
Inner diameter: 60mm.
LED quantity:56pcs.
Work distance: 40-160mm.
Brightness at 10mm: 60,000LUX.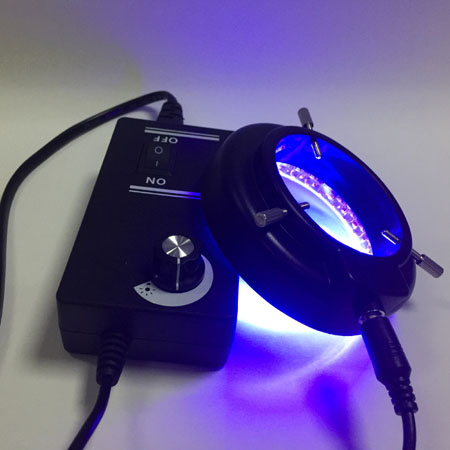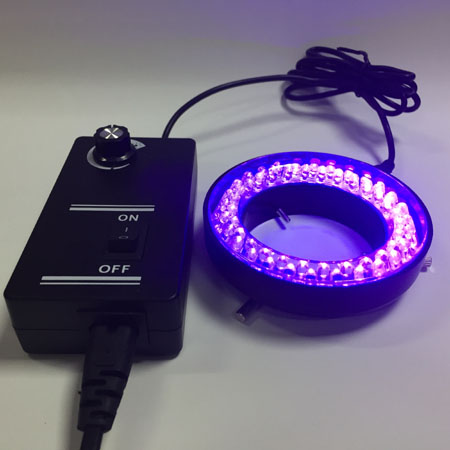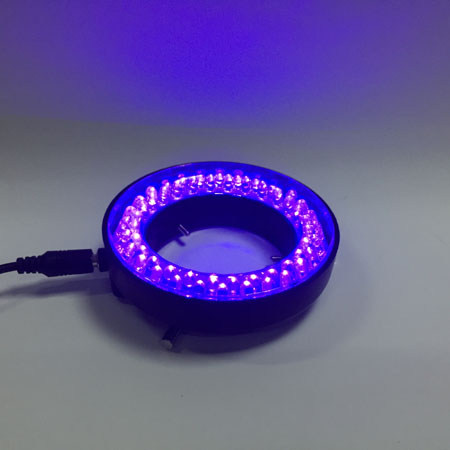 UV lightness microscope led light character
brightness ajustable
wave length 395nm-400nm
Purple color light
uv lightness microscope led light Laboratory and Measuring and Observing and Testing Equipment applications
1 inspection of banknotes (RMB, US dollar, HK dollar, Euro pound).
2 leak detection for air conditioning and vehicle circulation systems, special gases.
3 oil and gas pipeline leakage inspection.
4 inspection of the site of a systematic trail of bloodstains.
5 hunting treasure hunting field exploration tool.
6 antique appraisal, jade jewelry inspection.
7 fluorescent reflection of special substances.
8 Lure mosquito lamp to kill mosquito.
9 scorpion lamp.
10 UV glue curable nail lamp.
11 sterilizing and sterilizing.
12 plant growth.
13 stage decoration.
uv ultraviolet lightness
microscope UV light source, contact us for details.
Hits: 829