magnifying lamp accessories heavy-duty mounting clamp adjustable.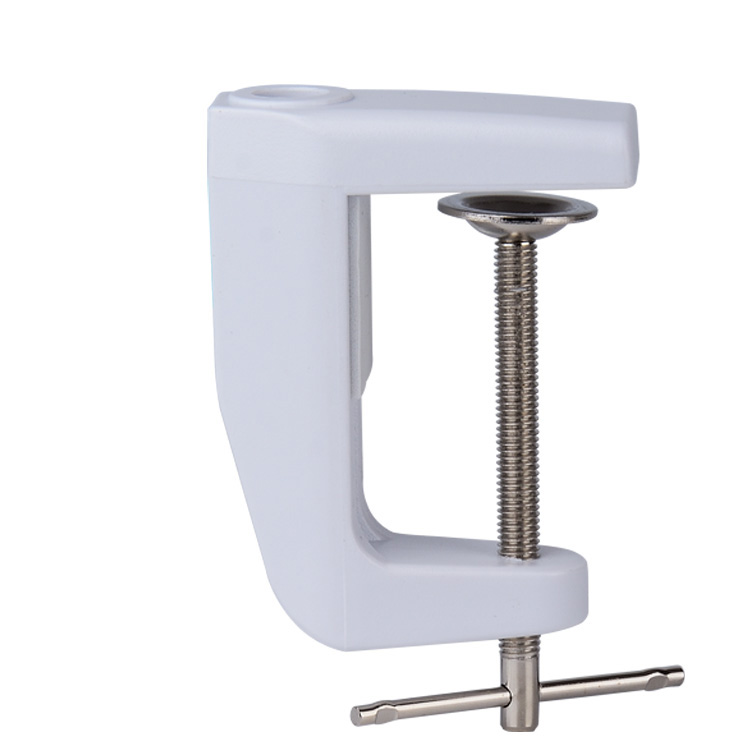 UNIVERSAL – This clamp ensures lasting durability. The Metal Adjustable Arm Clamp provides a sturdy and reliable way to secure one of the lamps to any desk. The clamp easily attaches to the bottom of each lamp and fastens tightly to any table.
VERSATILE – Increase lamp placement versatility. You can use it to clamp onto a table, desk, workbench, and etc. The Neatfi Clamp will attach to any horizontal surface up to 2.5 inches thick and will hold the lamp securely in position.
SCRATCH-FREE – The clamp attaches easily to a table, desk, shelf, or workbench top. No need to worry about your furniture, as the clamp does not leave any visible trace!
STAYS IN PLACE – Easily position the lamp for fast and versatile adjustments that stay in place. No need to repeatedly reposition it. It's super easy to maneuver and holds its position very well. Perfect for your Magnifying Desk Lamps!
NO TOOLS REQUIRED – Mount your own lamp onto a desk or table with ease! Simply lock it firmly onto the table with your hands. No additional tools needed.
magnifying lamp accessories ,different type of stand to suport led light.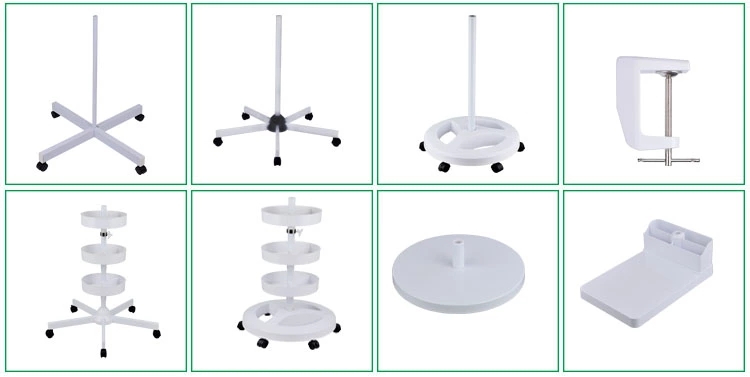 magnifying lamp accessories
LED light, lens, clamp, of  magnifying lamp
Hits: 10