magnifying lamp or magnifier light
magnifying lamp combined magnification and illumination, , Magnified led light adjusted the angle by extendable long arm and foldable, flexible swing arm. suitable for close work.




.
UV light version ultraviolet lightness inspection magnifying lamp
UV lightness with the 390nm to 405nm UVA lightsource,ideal for detailed inspection of welds, solder joints and other areas of stress concentration. UV tracer conformal coatings observed under the WAVE UV lightsource glow a dark purple color allowing for easy identification of uncoated areas.
Excellent tool for conformal coating inspection, inclusion detection, gem identification, dye penetrant crack inspection, and more.
ESD safe antistatic magnifying lamp
It is widely used in electrostatic sensitive areas and can be used to purify the environment (microelectronics, biology, medical treatment), etc.
magnifier light with swing arm table edge clamp
extendable long arm and folded, It can save more work area. It's easy to disassemble when you don't need to use it.
Application:
very essential for precise work,like tattoo,needlework,experiment. Also, it is used at home or in office as reading lamp.Also, it is used at home or in office as reading lamp.Adjustable Height to Any Position, Easy rotation of 360 degrees, the desk lamp goes right where you put it and it stays there with no slipping and no need to re-adjust.
summery:
depend on your demand.or contact us.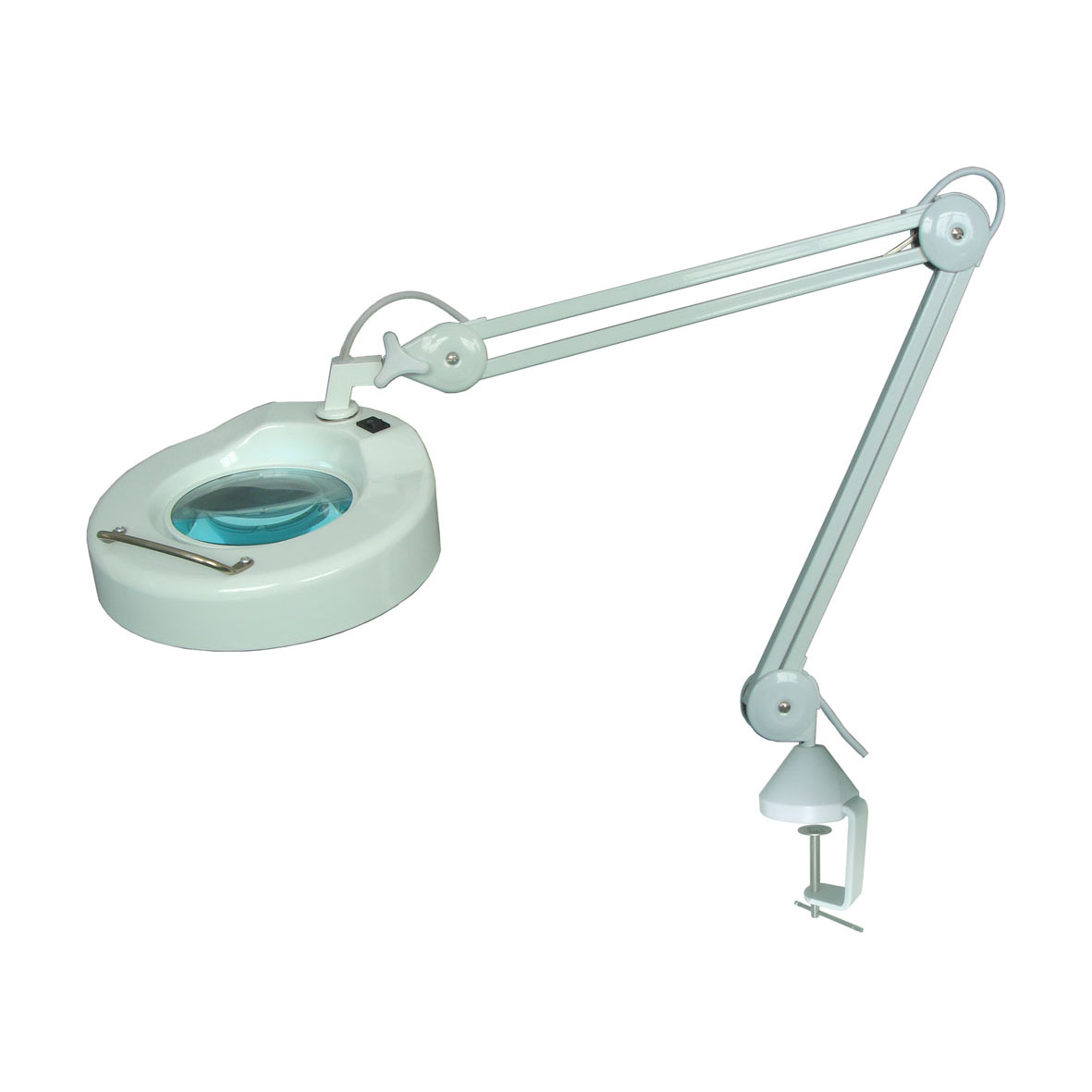 Hits: 24